The winter usually means recording for this band. As we are growing and learning, we are hoping to document more of our experiences and sharing with all of you as a whole on a consistent basis. We have decided as a group to put all of our focus on recording. We have a few different projects we are working on currently and hope to release every song we have with a video. Not only that but, we want you to come on the journey with us!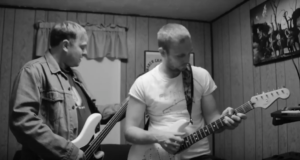 This past week we have been working on a co-written song between Jason & I. In the past, we have written the majority of our songs by ourselves with the exception of a handful. We hope to do more of this collaborating in the future. This one, in particular, is a more upbeat song that we hope to create a video for in the next couple of months.
Heres a clip and hope you enjoy the sounds coming out of the cave!
If you have any questions or are interested in seeing or hearing anything from us, please leave a comment below.